Wireless and Single-wire Power Transmission
This configuration is also very effective and enables 100W single-wire and wireless power transmission. Along with the coils L1 and L2, another coil L3 was added.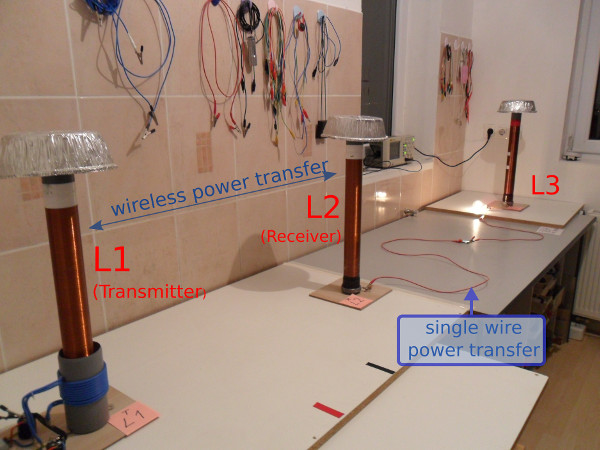 All three coils, L1, L2 and L3, are in the resonance. Double Slayer exciter, together with the secondary coil L1, is the transmitter. The coils L2 and L3 are used as the receiver. In this case it is not necessary to ground the receiving device.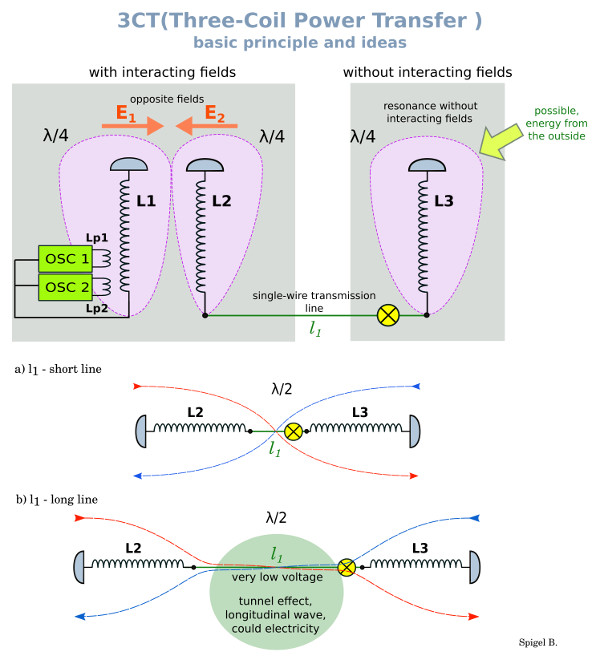 It is interesting, that this configuration is somewhat similar to Tesla's version of wireless energy transmission: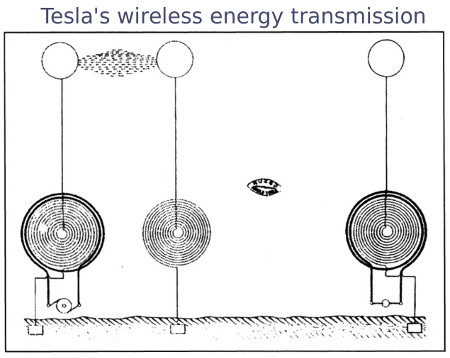 When grounding the coils L2 and L3 is replaced with wire, it's easy to see the similarities. Obviously, Tesla used the earth as a single-wire transmission of energy.